The Forest Guardian of Madhya Pradesh
Published on 27 Sep 2023,

9:00 am IST

4 minutes read
Highlights
Dr. P.C. Dubey's 36 years career in the Madhya Pradesh Forest Department has been defined by his unyielding dedication to environmental preservation and community development.
His pioneering efforts to combat illegal mining and promote responsible resource management have transformed once-barren landscapes into thriving green ecosystems, setting an example for sustainable development.
Beyond conservation, Dr. Dubey's commitment to tribal welfare and inclusivity has created a lasting impact on the lives of indigenous communities, exemplifying the harmonious coexistence of nature and people.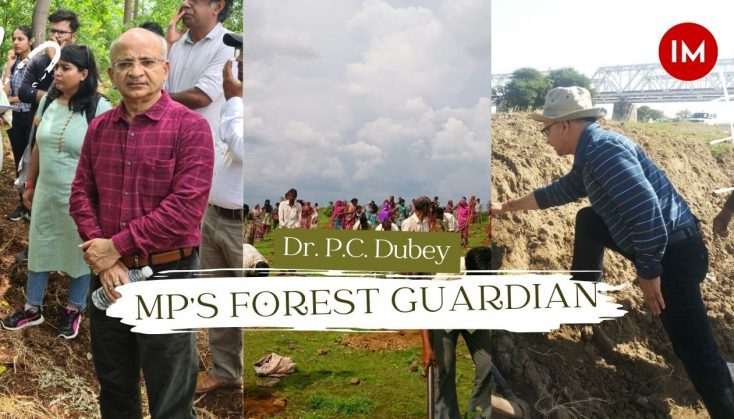 With a career spanning 36 years in the Madhya Pradesh Forest Department, Dr. P.C. Dubey, a 1986-batch IFS officer, has left an indelible mark on the state's environment and biodiversity. From his early days as a Divisional Forest Officer (DFO) to becoming the Principal Chief Conservator of Forest (PCCF), Dr. Dubey's dedication to conservation and community welfare has been unwavering.
Indian Masterminds exclusively spoke with the officer to know more about his 36-year-long journey in the service.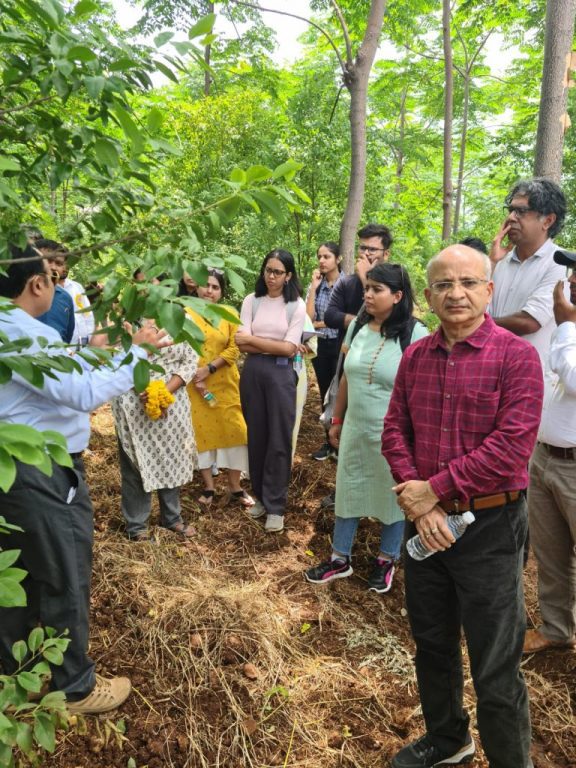 DFO SATNA
Dr. Dubey's career started with his appointment as the DFO of Satna in 1992, where he confronted rampant illegal mining issues. Through persistent efforts and the application of the Conservation Act, he transformed Satna into a model of responsible mining. Today, the region enjoys the benefits of sustainable practices.
During his tenure, Dr. Dubey played a pivotal role in establishing the Deen Dayal Shodh Sansthan, a rural development organization that has positively impacted millions of underprivileged families in Madhya Pradesh. His commitment to uplifting rural communities became a hallmark of his career.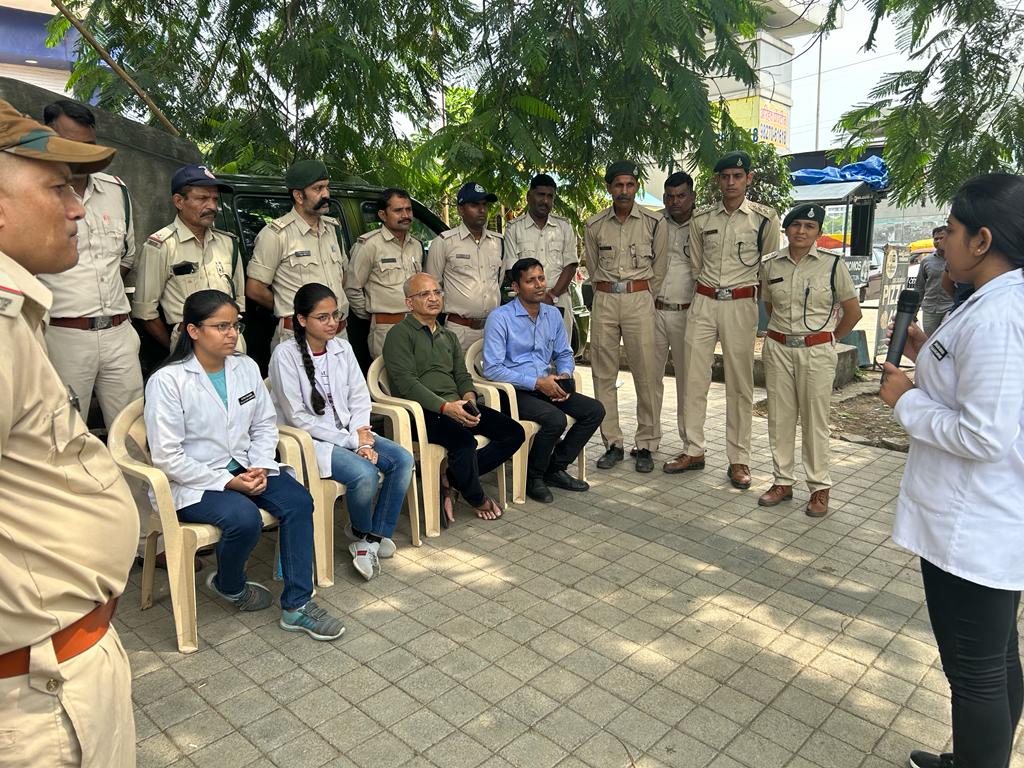 RAISING AWARENESS ABOUT KOL TRIBE
The Kol tribe is a popular tribe in MP with mostly indigenous people who are dependent on forest produce to make a living and have their own land. During his tenure as the DFO of Satna, Dr. Dubey came across several people from the native tribes. He realized that these local people living in the forests have a unique style and way of living about which many people are still unknown.
He wished to spread awareness about these hidden gems and make the mainstream people more aware of their life and work.
"I researched extensively on them, documented everything and even wrote a book on their lives and work. The book was read by many and I am happy that I was able to make people more aware about the Kol tribes and their lives," he told Indian Masterminds.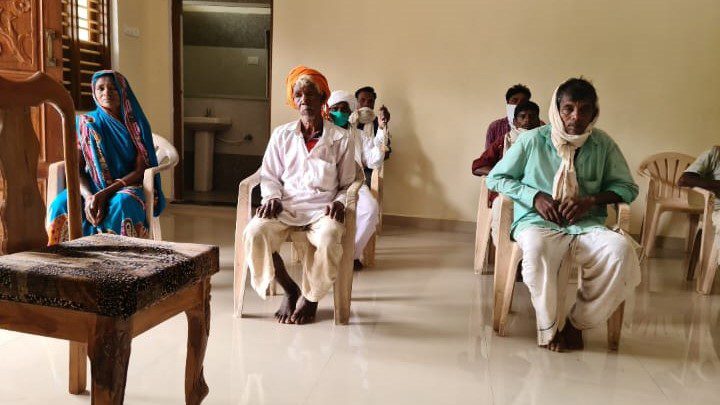 DFO RAISEN
The officer received his next posting as the DFO of Raisen in 1993, where once again, he faced major mining issues in the district. He tackled them with zeal and regulated it as per the Conservation Act, in a similar manner, as he did in Satna.
Dr. Dubey was successful in covering the famous Maa Sharda Hill with full greenery, something that wasn't there before. Being a popular shrine, numerous tourists visit the place all year round.
"I observed the barren looking hill and initiated extensive plantation all round the place, and also in Chitrakoot, Sal and Khair trees were planted extensively. The end result was beautiful and today both the places are covered in greenery and nature," shared the officer.
He took part in vulture conservation as well, during his posting in the region.
UPLIFTING PEOPLE
During his tenure in the dacoity-prone district of Bharoda in MP, the officer observed the rising cases of dacoities in the region. People were scared to come out of their homes and the areas became silent and lonely as night arrived.
Dr. Dubey understood that the issue of dacoity arose because of a lack of employment in the region. With no jobs and no money, these youngsters were walking down the path of treachery and malice.
"Tendupatta is an extensively grown crop in MP and is found in abundance there. I decided to sensitize and involve these youngsters-turned-dacoits in employment by getting them familiarized with the crops of tendupatta, and amla, among other things. Today, employment in the agriculture and marketing industry has reduced the problem of dacoits in the region immensely," Dr. Dubey told Indian Masterminds.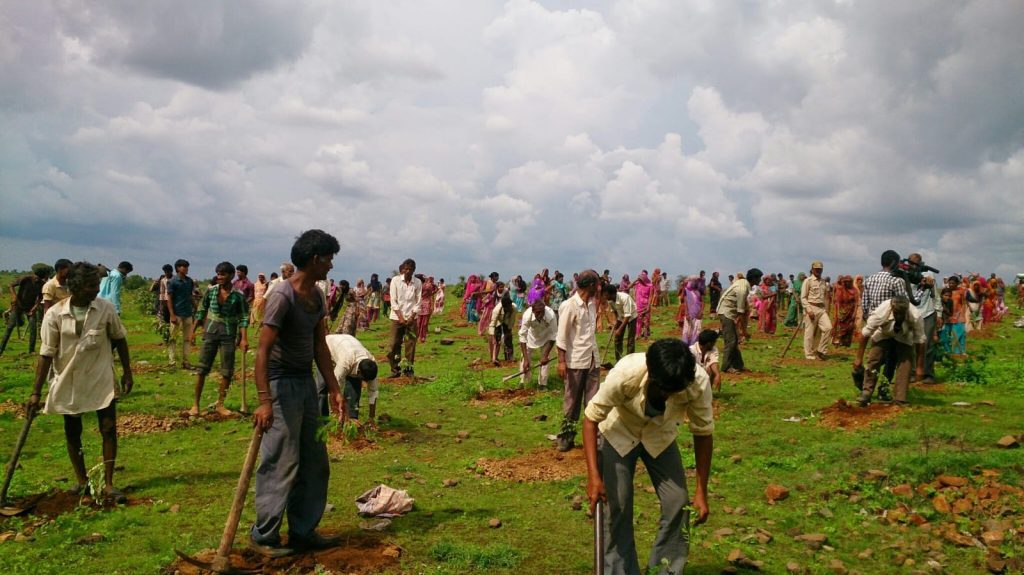 OTHER APPOINTMENTS
Dr. Dubey's dedication extended beyond his immediate duties. He actively participated in river rejuvenation, canal restoration, and the development of water harvesting infrastructure throughout his career. His efforts ensured the sustainable use of vital water resources in the state.
Recognizing the importance of tribal communities in Madhya Pradesh, Dr. Dubey worked tirelessly to improve their living conditions and integrate them into mainstream society. His initiatives aimed at providing safety and comfort to tribal populations while preserving their unique cultural heritage.
Dr. P.C. Dubey's illustrious career in the Madhya Pradesh Forest Department stands as a testament to his unwavering commitment to conservation and community welfare. From tackling illegal mining to uplifting indigenous tribes, he has left an indelible mark on the state's environment and biodiversity. As he continues to champion these causes even in retirement, his legacy serves as an inspiration for future generations of conservationists and community advocates. The state owes a debt of gratitude to this exceptional forest guardian.
PREVIOUS STORY

With 76 New Clusters, MP Arms Itself to Fight U...

NEXT STORY

Delhi: IAS Officer HPS Sran Given Addl Charge o...