Best of February 2021
Published on 28 Feb 2021,

9:01 am IST

3 minutes read
Highlights
As the second month of the year 2021 comes to an end, we present our top five stories by our correspondents – Bhakti Kothari, Pallavi Priya, and Raghav Goyal.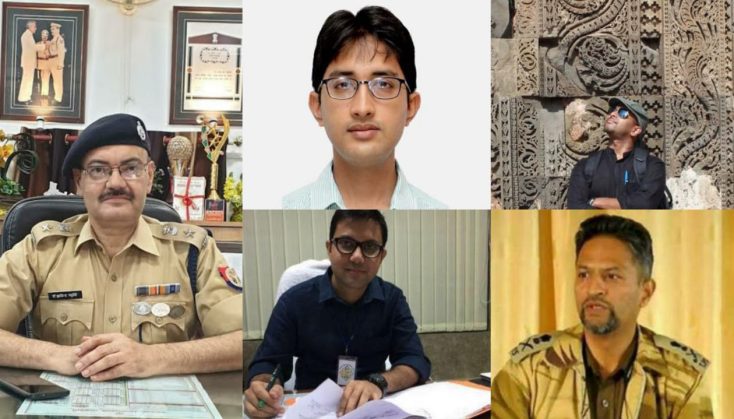 The job of a bureaucrat is never easy. They toil hard, day and night, to protect their people and develop their districts. Their effort to bring light into people's lives and guide them on the righteous path is never-ending. And for that, we praise and salute them.
From capturing the most notorious criminal of all times to uplifting the ignored sections of the society; from nurturing mother nature to opening libraries for the poor and to make their state proud, Indian Masterminds is here with the top five stories February 2021.
HUNTING DOWN ABU SALEM
The 1993 Mumbai Serial blasts shook the nation, killing over 250 people and causing severe injuries to 700 others. Gang members like Tiger Menon, Yakub Menon and Abu Salem were identified as the prime accused. Some of them fled the country before they could be nabbed or arrested. After lots of effort by the investigative agencies and Interpol, one of the prime accused Abu Salem was arrested in Portugal, extradited and was brought back to India. It was the 1992- batch IPS officer Rupin Kumar Sharma who played key role in his extradition.
Read his story here: Hunting Down Abu Salem
BOOKS FOR ALL AND ALL FOR BOOKS
In urban and metro areas, people are blessed with all the facilities of modern life, but yet they waste time on unnecessary things. On the other hand, in country sides and remote areas people are deprived of resources as well. This is the situation of many districts in Bihar. Leave other facilities, the condition of school & education level is also not up to satisfaction. This is something that the DM of Purnea, Bihar, Mr. Rahul Kumar couldn't ignore. Mr Kumar always dreamt of the betterment of education system. Perhaps it's this zeal that motivated him to start libraries in each & every panchayat of the district.
Read his story here: Books for All and All for Books
AFTER 11 YEARS, AN IAS OFFICER EMERGES FROM THE FORBIDDEN VALLEY
Mr. Rohan Chand Thakur, hailing from Lahaul cleared the UPSC exam in 2009 to become an IAS officer. He recently visited Lal Bahadur Shastri National Academy of Administration (LBSNAA) and was presented a souvenir from Divesh Shashni, another IAS officer who cleared UPSC from Lahaul in 2019. It was an emotional moment for Mr. Thakur as he was proud that after 11 long years, the district of his birth produced another IAS officer.
Read his story here: After 11 years, an IAS Officer Emerges from the Forbidden Valley
GUIDING LIGHT FOR THE ONES IN DARK
Our society divides people on various parameters and gives positive attention to some, while totally ignoring others. Such is the case with the transgender community and people suffering from HIV/AIDS. This is a prevalent mindset in almost all of India. But IAS officer of the 2014 batch, Tamil Nadu cadre, Mr. Deepak Jacob is continuously working to raise awareness about them and making their lives better.
Read his story here: Guiding Light for The Ones in Dark
KITCHEN GARDENS IN POLICE STATIONS
Police stations in Uttar Pradesh are planting kitchen gardens in their premises to provide healthy nutrition to its personnel. This unique drive has been launched by the IPS officer Aravind Chaturvedi. The 2011-batch Uttar Pradesh cadre officer is a people-friendly police officer who uses his soft tone and heartwarming gestures to make his place into people's hearts. He is also an avid lover of nature and wildlife, and this time, he is promoting organic plantation in police stations across the Barabanki district.
Read his story here: Kitchen Gardens in Police Stations